Trusted lifting solutions
Lorem ipsum dolor sit amet consectetur adipiscing
Ideally situated in the heart of England McGovern crane hire provides specialist lifting solutions for the most complicated projects nationwide.
Here at McGovern Crane Hire we take pride in acknowledging our customers needs. We understand what you require in crane hire.
Modern Equipment, Clean and Tidy, Safe, Reliable and a Quality Service.
We have embraced that into our family run business over many years into the company that stands before you today.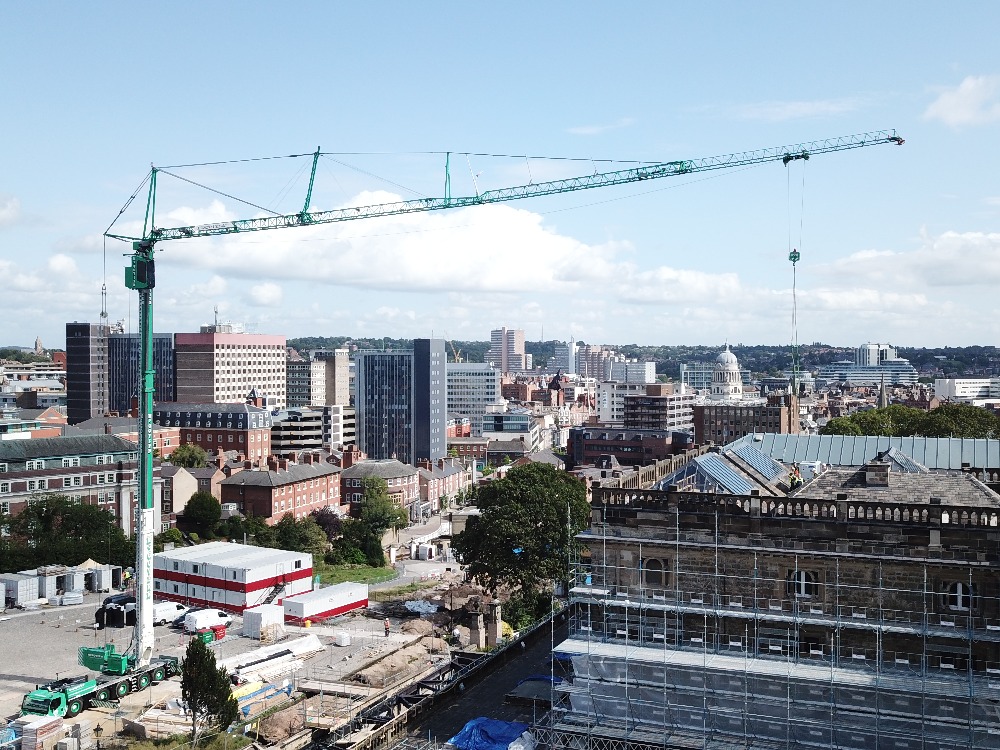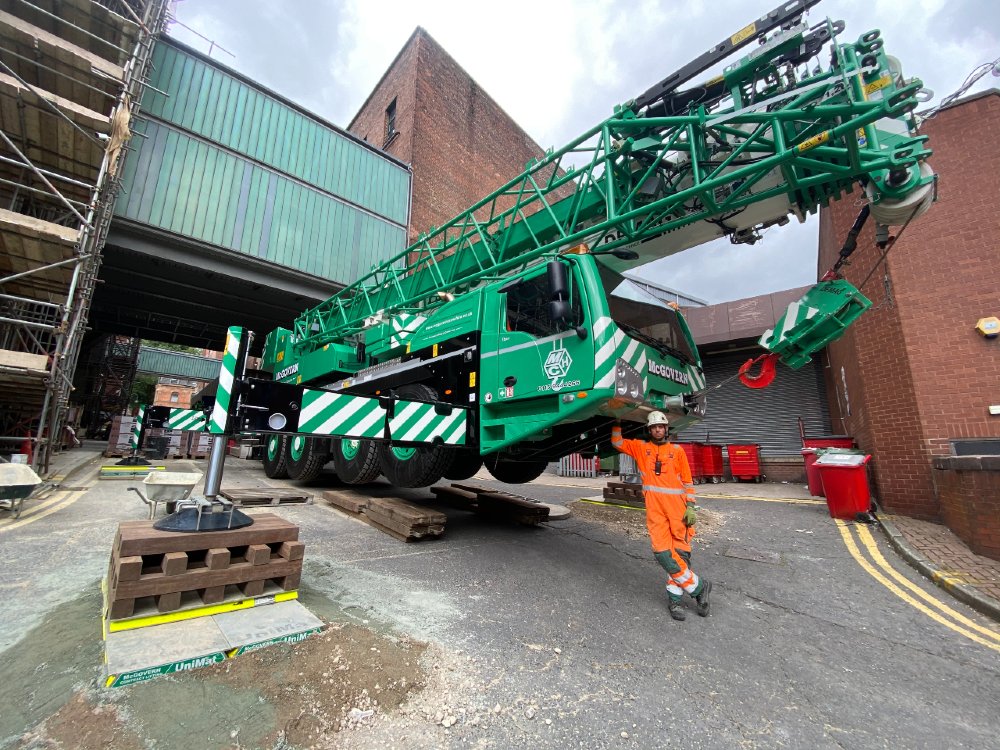 All our equipment is what the industry perceive to be the most up to date and advanced that is available, we run our cranes to a strict 3-4 year lifecycle and replace with the latest model, this means we are working with newest technologies i.e Variable Riggers, Variable Ballast, Counterweight Monitoring, Visual Traffic light systems and latest Tier engines.
Keeping cranes clean is no easy task but we strive to run a fleet of spotless cranes, Everyone at McGovern's takes pride in our cranes and we like to think that reflects onto site. We want our cranes to complement your company image, not ruin it.
It goes without saying that safety is both our and your priority, So we take this matter very seriously. All our operatives are qualified to the highest industry standards. All our operators also carry out constant internal training and we provide  yearly fit to work medicals for all our operatives. Our cranes are inspected regularly and tested every 12 months and our lifting accessories are also inspected every 6 months all to LOLER requirements. Again, having the latest machines also means we have the Latest manufacture safety features to ensure a safe lifting operation.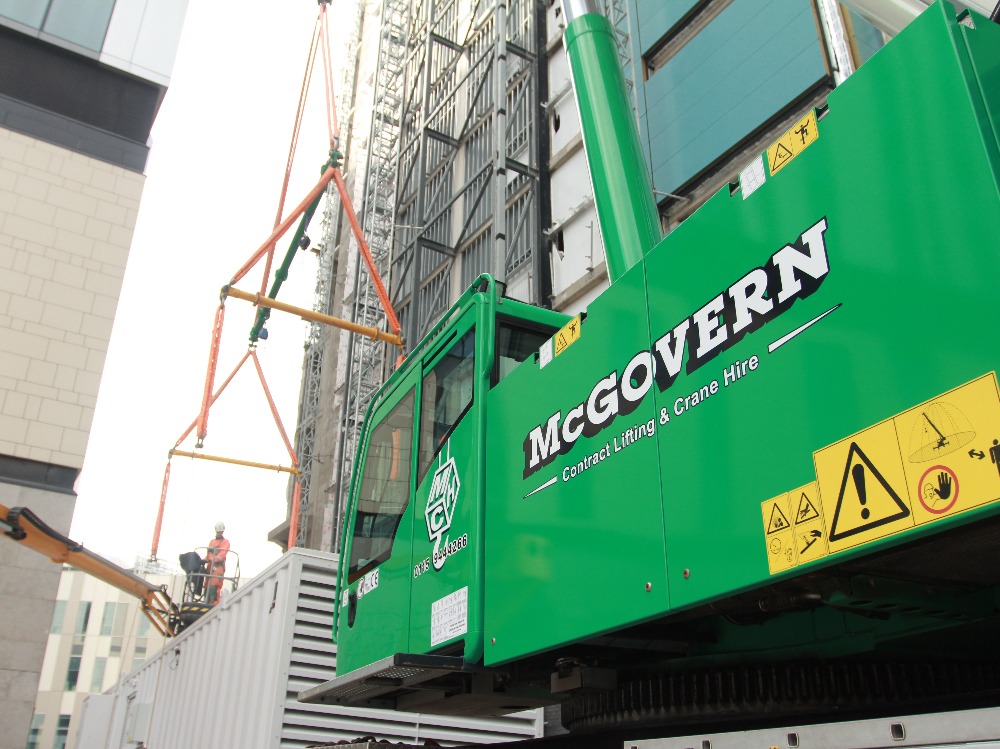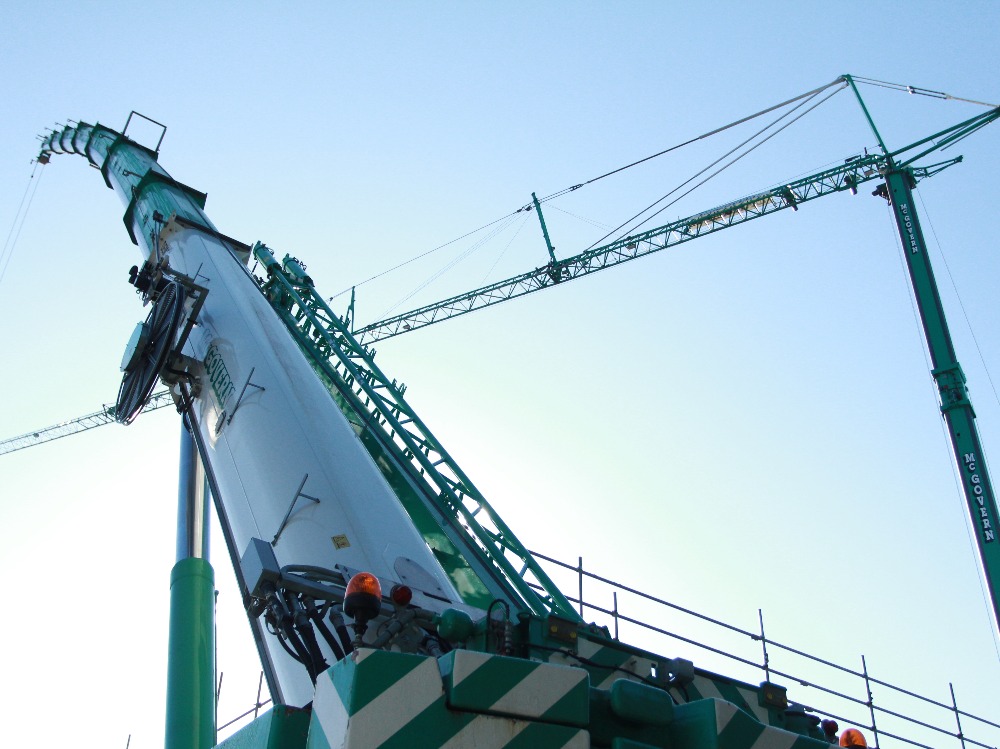 Encompassing all our key features shown. You can appreciate that McGovern Crane Hire prides itself in supplying a quality service and over the years of doing so we have acquired ISO 9001:2015 Accreditation.
Time is money and when a crane is not fully operational on site, your losing money. We have done all that is possible to improve the reliability of our machines and by running a Modern Fleet and Regular Servicing we have drastically cut down on down time.
Looking for a career in the lifting industry?
call us on: 0115 944 4266
want to hire a crane today?
call us on: 0115 944 4266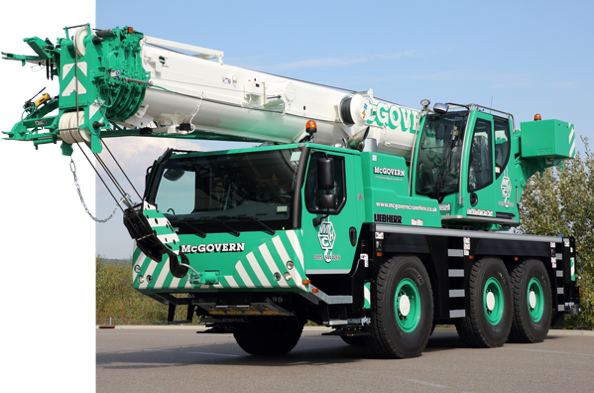 If you are interested in hiring or purchasing a crane please contact the office on 0115 944 4266 for more information…