Crane Hire and
Contract Lifting
Founded in 1995, McGovern Crane Hire has grown steadily over the years and now operates the most modern and carefully chosen mobile cranes.
Our modern fleet of cranes are operated by a full compliment of experienced, professional and dedicated operators, with an emphasis on safety and efficiency. Our health and safety standards are constantly reviewed to meet the current UK and European legislation
McGovern Crane Hire is:
ISO9001:2015 registered
FORS Bronze accredited (Cranes and Vehicles)
Safe Contractor Approved
CPA Member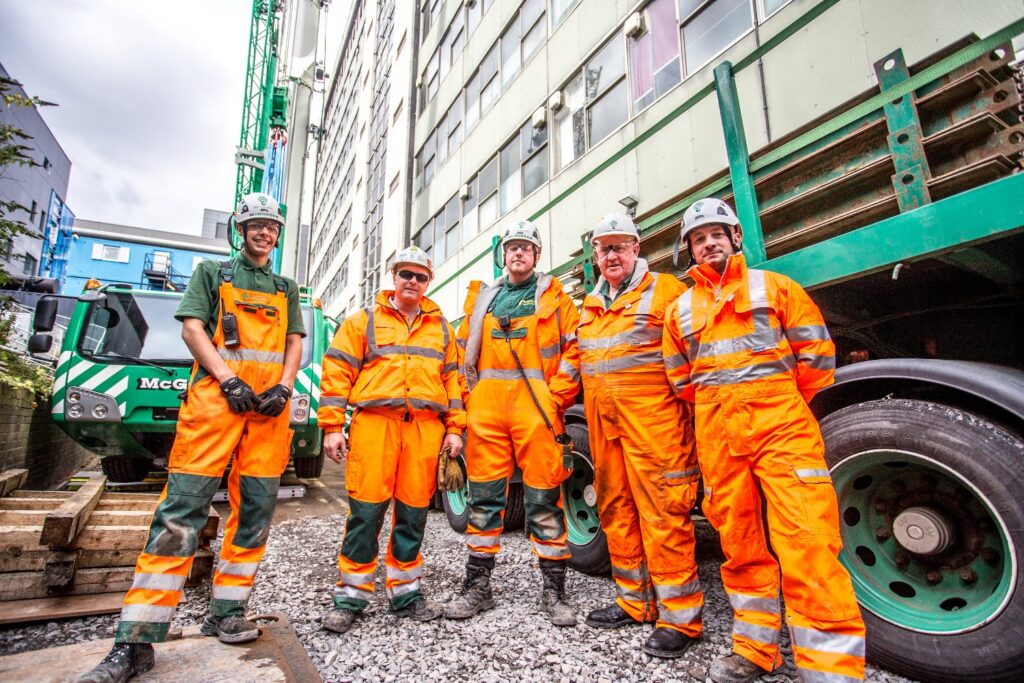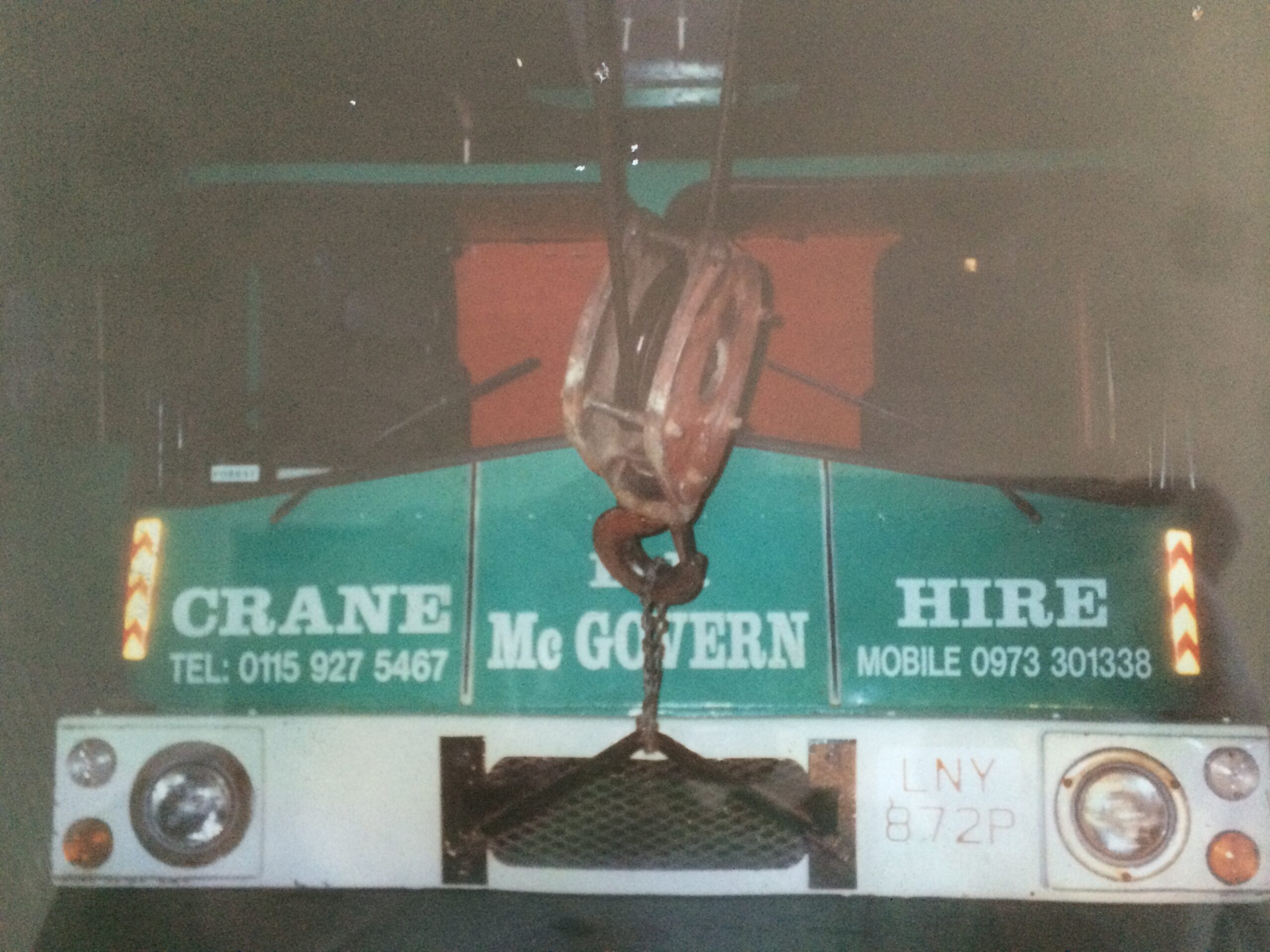 The Start of E.J.McGovern Crane Hire
The history of McGovern Crane Hire started 25 years ago when father and son purchased their first mobile crane, the Coles 3033. Eddie and Thomas McGovern founded the crane hire company in Nottingham, this would also be the home of their first yard.
Their first job was at Nottingham incinerator plant where, at the weekend, Eddie and brother Thomas painted the crane by hand in now distinct green and white livery.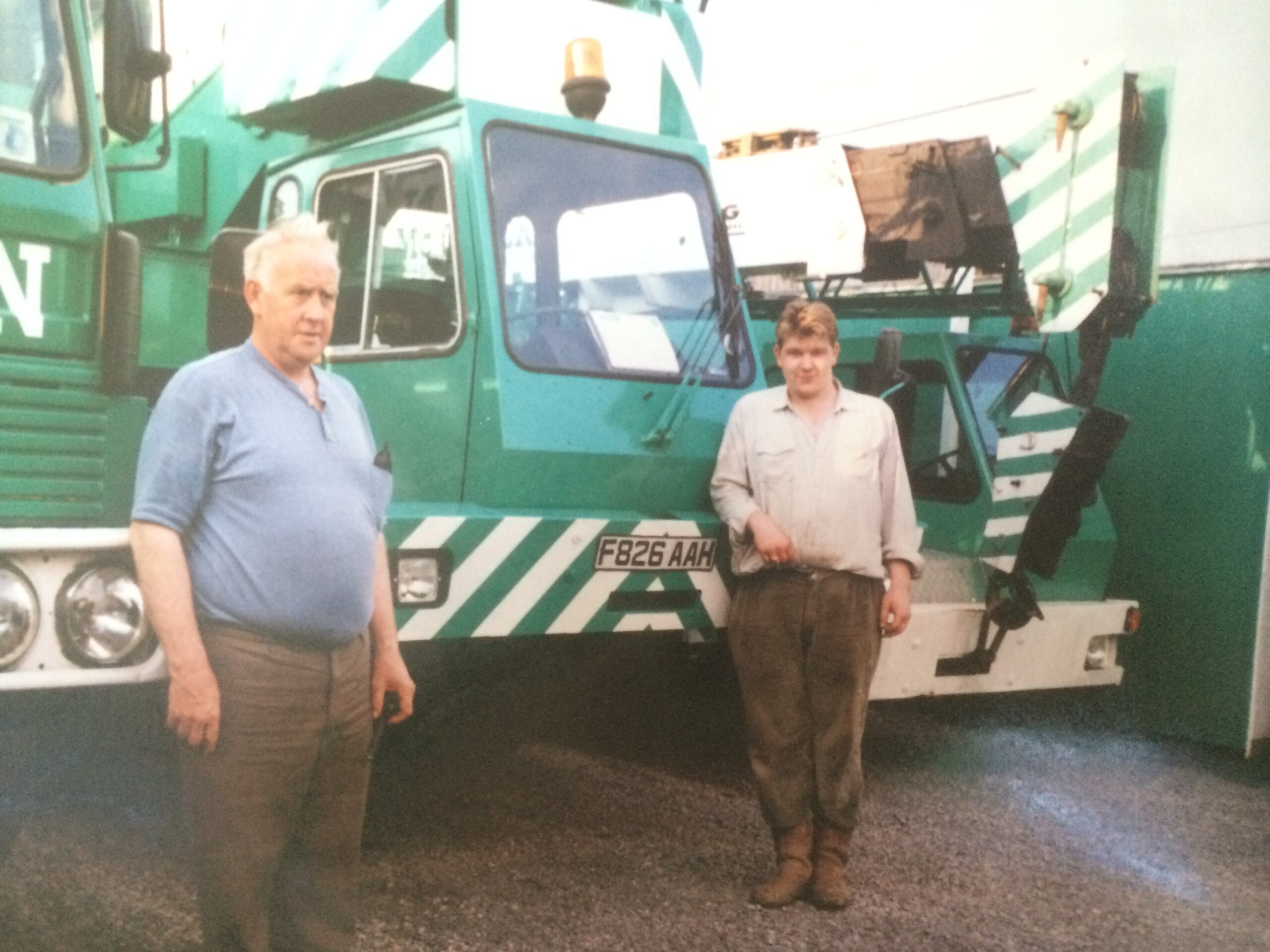 The Fleet Grows
Thomas and Eddie pictured infront of 3180PPM, Grovecoles AT528 and the Coles TMS820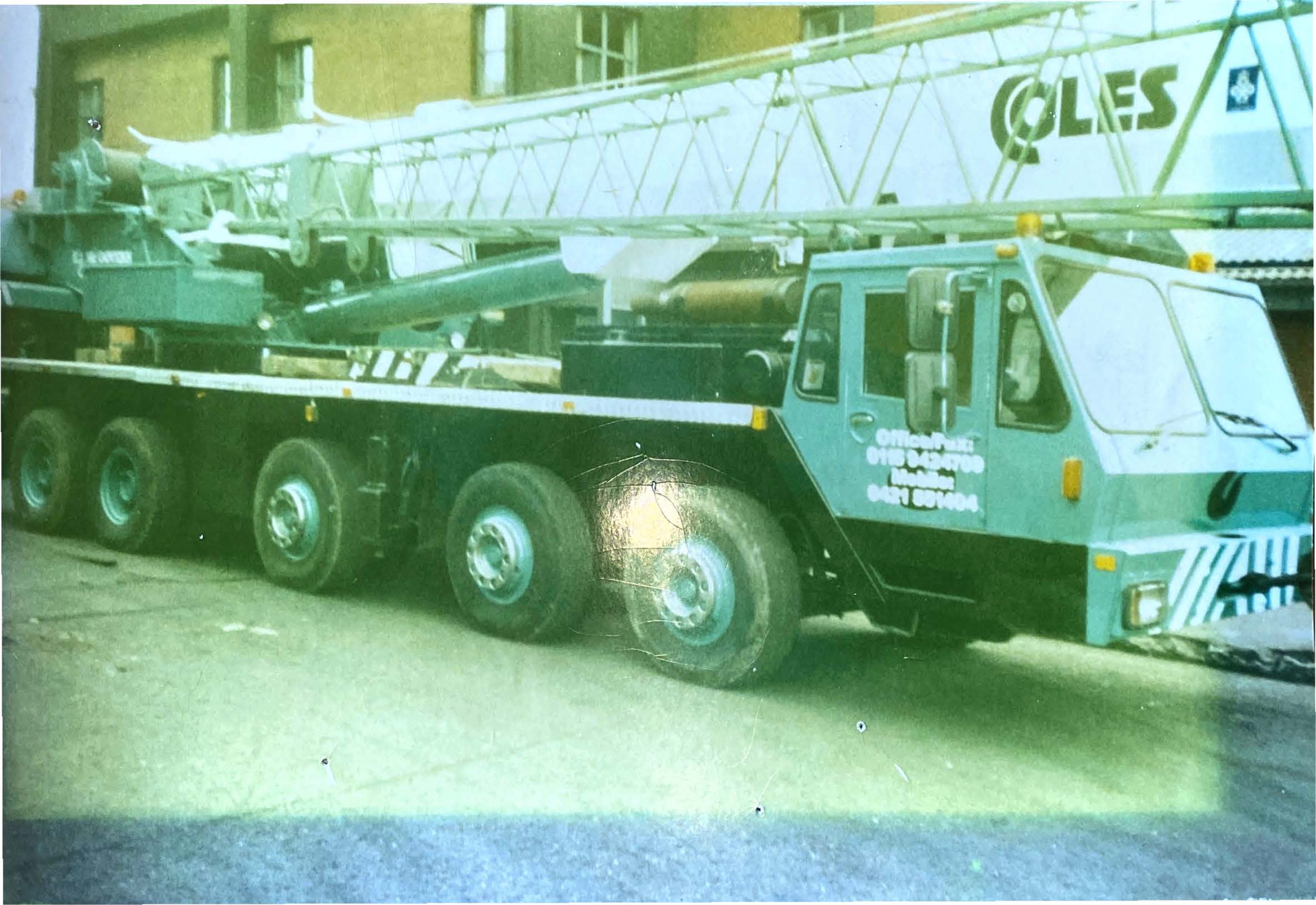 5 Axle Power
The Octag was the last heavy crane by Coles before it finally ceased
trading in 1984. The octagonal shape of the boom coming into more popular use provided better horizontal stress loading than the square section. a design only possible by modern fabrication methods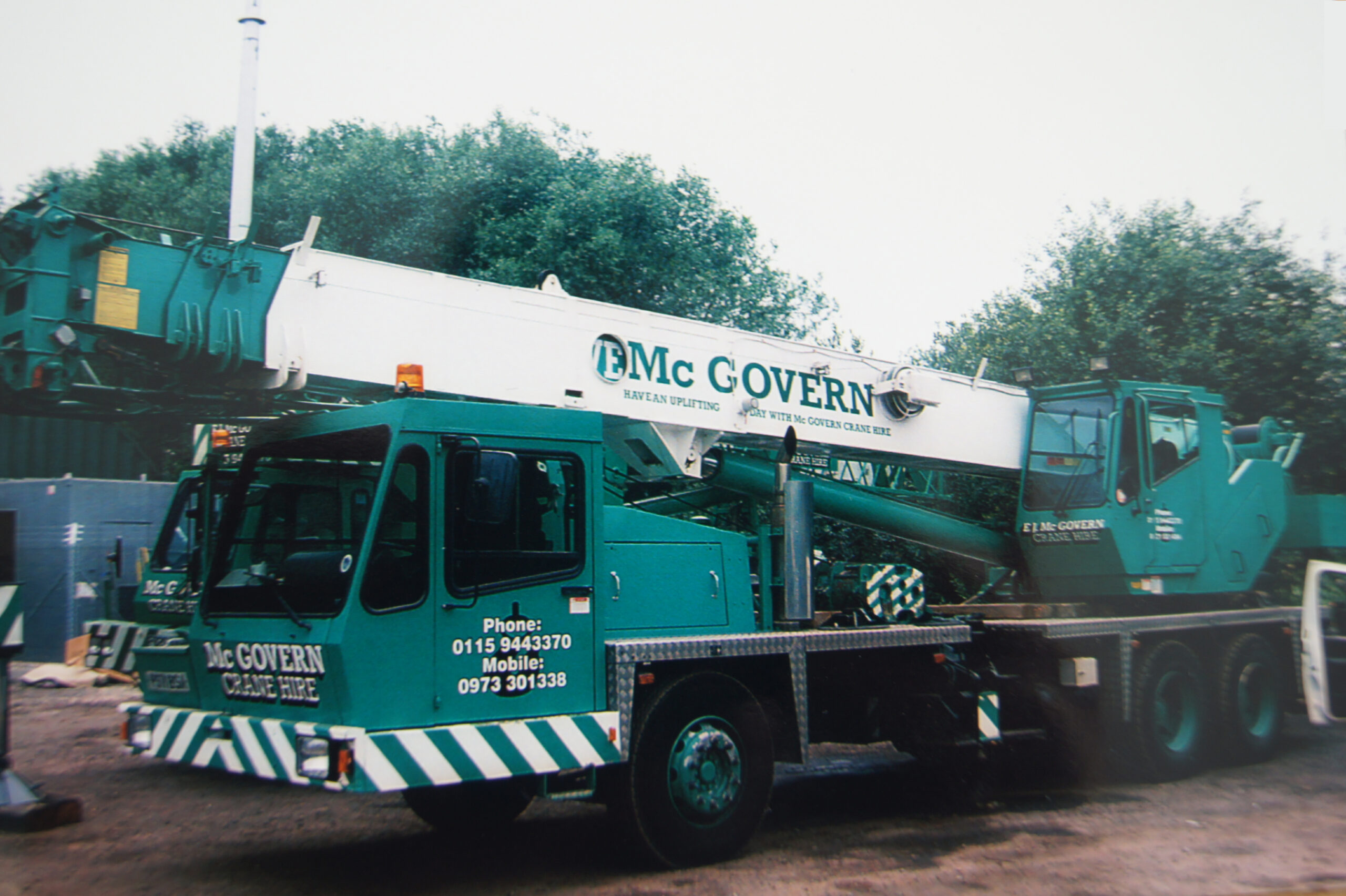 Modernising the Fleet
The Grove TMS635 was a 30t crane with a 32m main boom.
This was a milestone for McGovern as it was only 2 years old when purchased.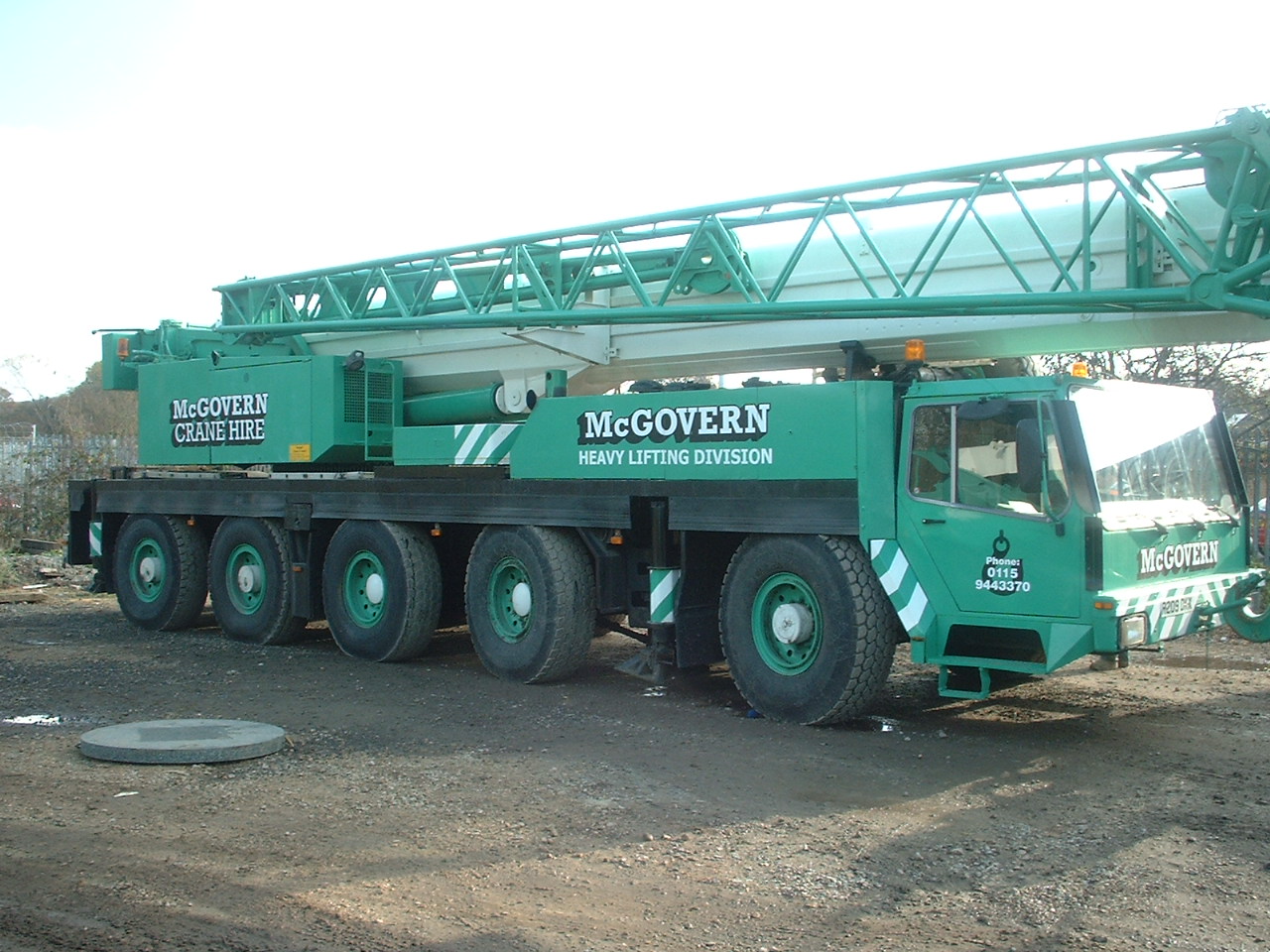 Heavy Lifting Division
McGovern's first heavy lifting crane the Liebherr LTM1120-1 featured a 56m main boom and a
lifting capacity of 120t.
The machine was purchased from Hewden Stuart and it proved to be a valuable asset to McGovern's but the lack of steering modes made the crane awkward to position onsite.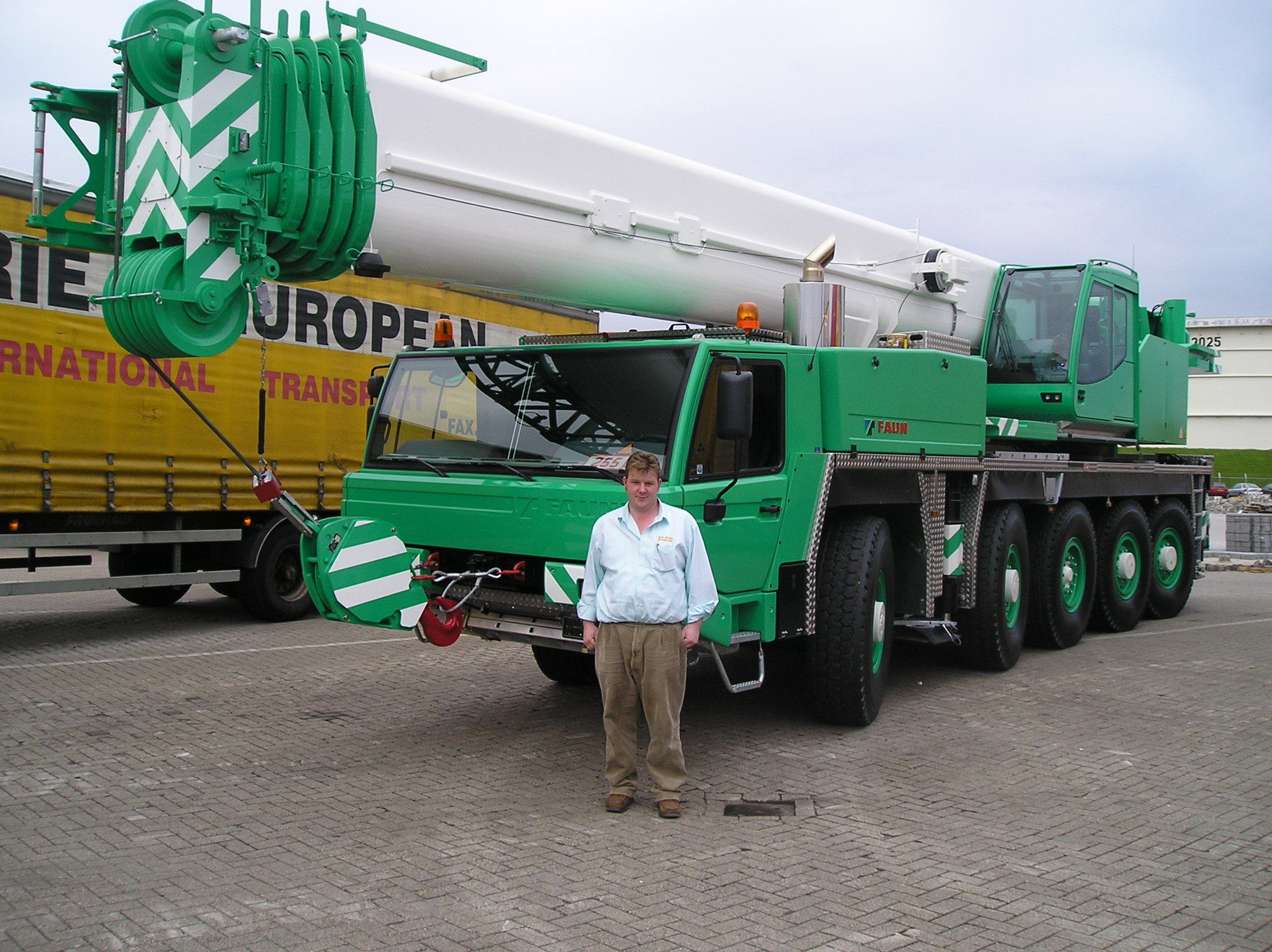 The First New Crane
The year 2005 proved to be monumental in the history of McGovern Crane Hire as when Eddie and Thomas was on a trip to the Faun factory to view the ATF60-3 they ended up ordering both the ATF60-3 and the ATF-110G-5 which was the first UK machine.
This marked the start of McGovern Crane Hire investing in new, modern machines.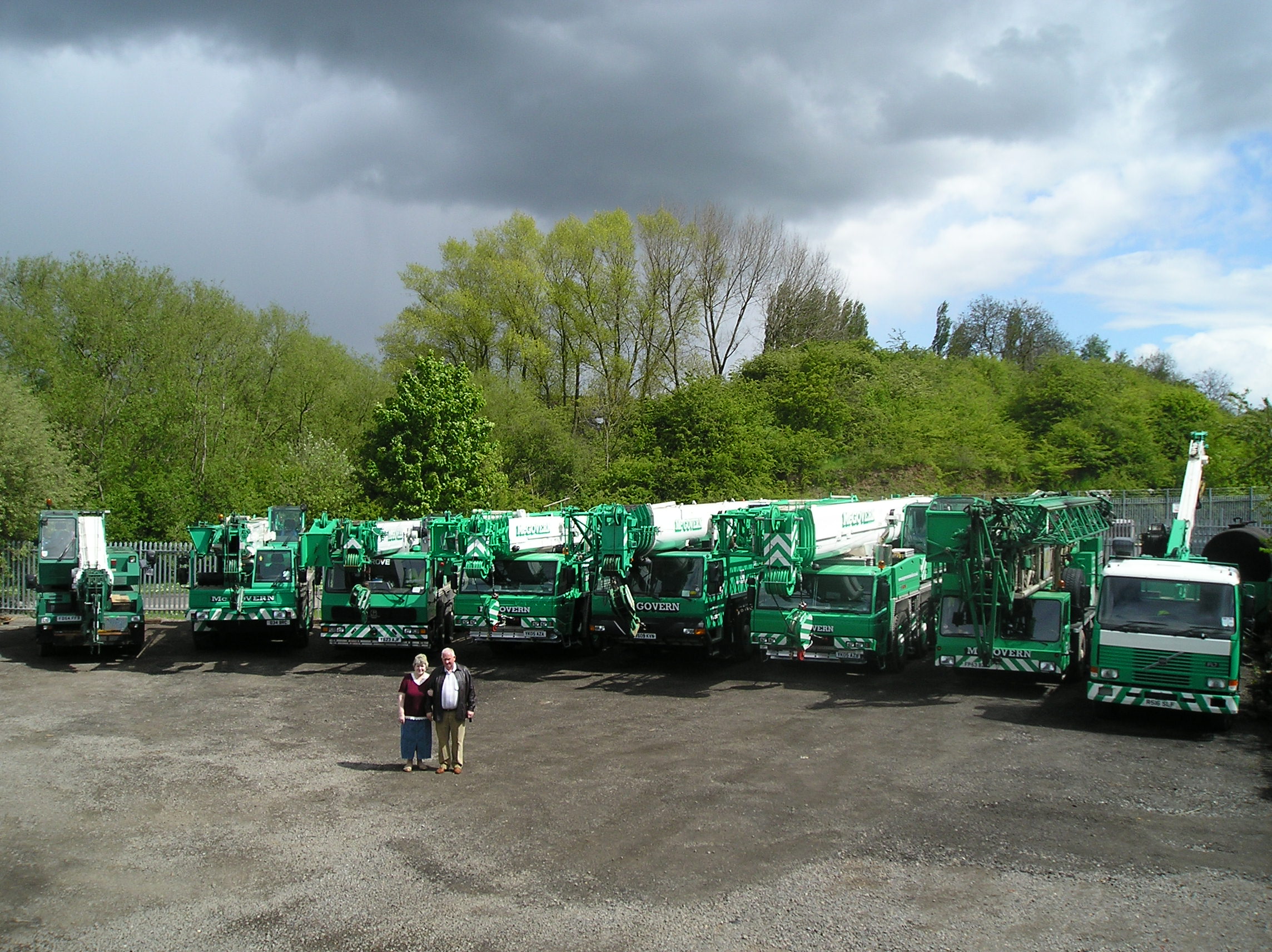 The Family Portrait
Here Thomas and Kathleen McGovern
proudly pose for a photo in front of the impressive fleet of cranes from the Iron fairy up to the
Spierrings SK477.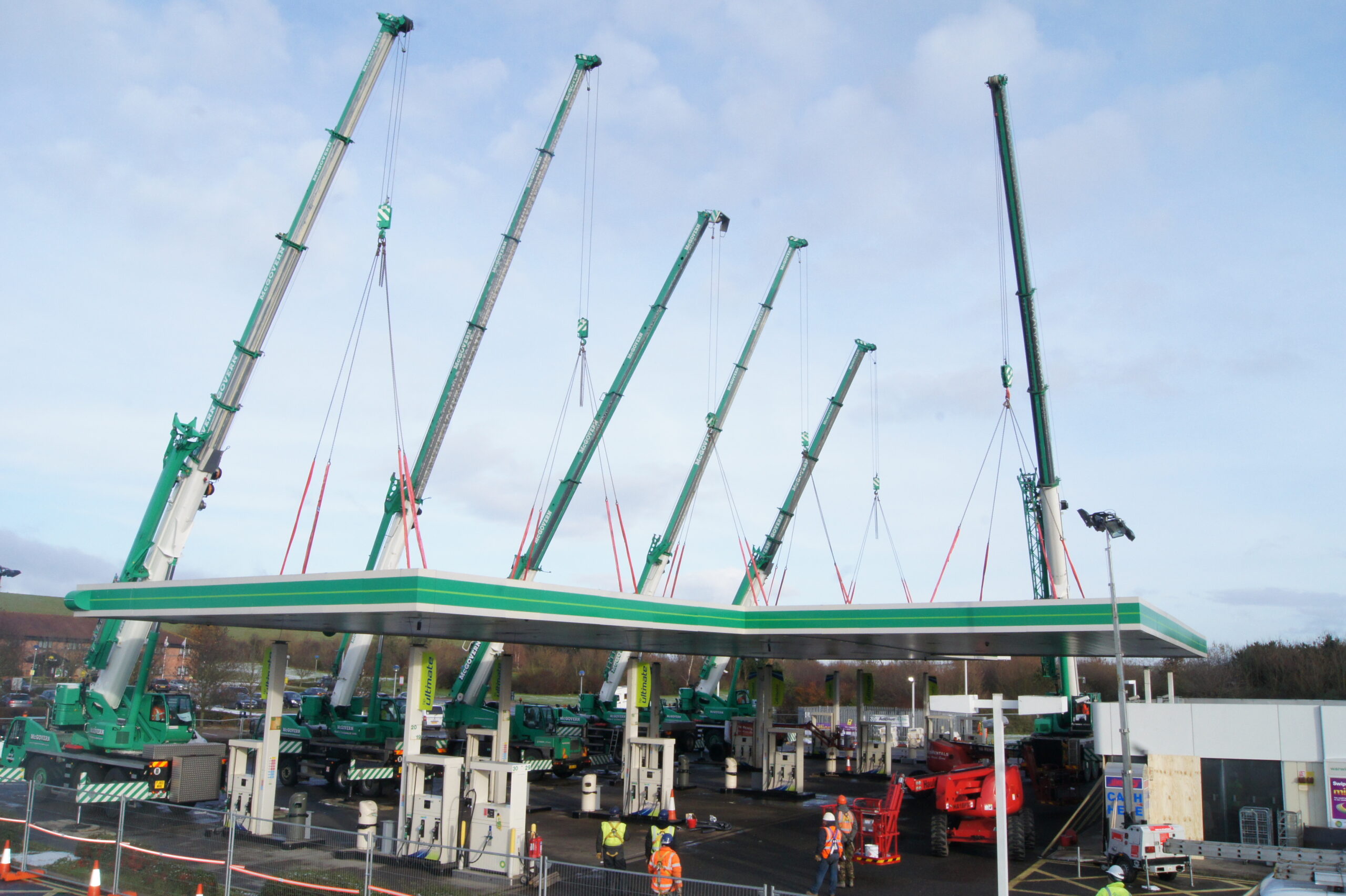 Raising the Roof
Eddie and Thomas carried on investing in modernising their fleet until they had a full Terex
/ Demag line up other than the current flagship which was the Grove GMK5130-1.
Here you can see:
X1 AC40-1 City
X2 TC45L
X2 AC60-3 PPM
X1 AC100-4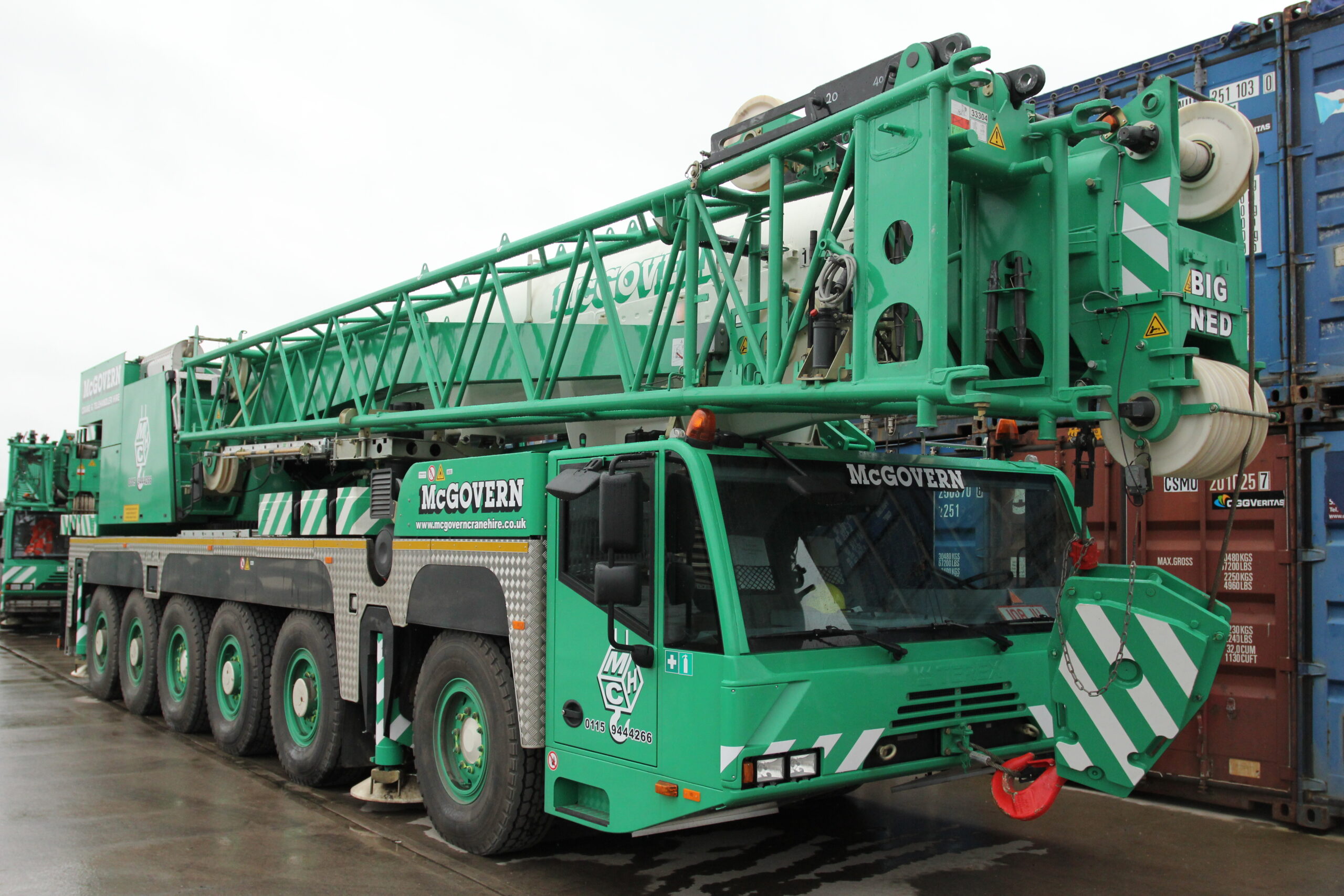 Big Ned
McGovern completed the full Terex / Demag line up with the AC200-1P
The crane was named Big Ned after Eddies Grandfather who initially helped Eddie financially to start E.J. McGovern Crane Hire.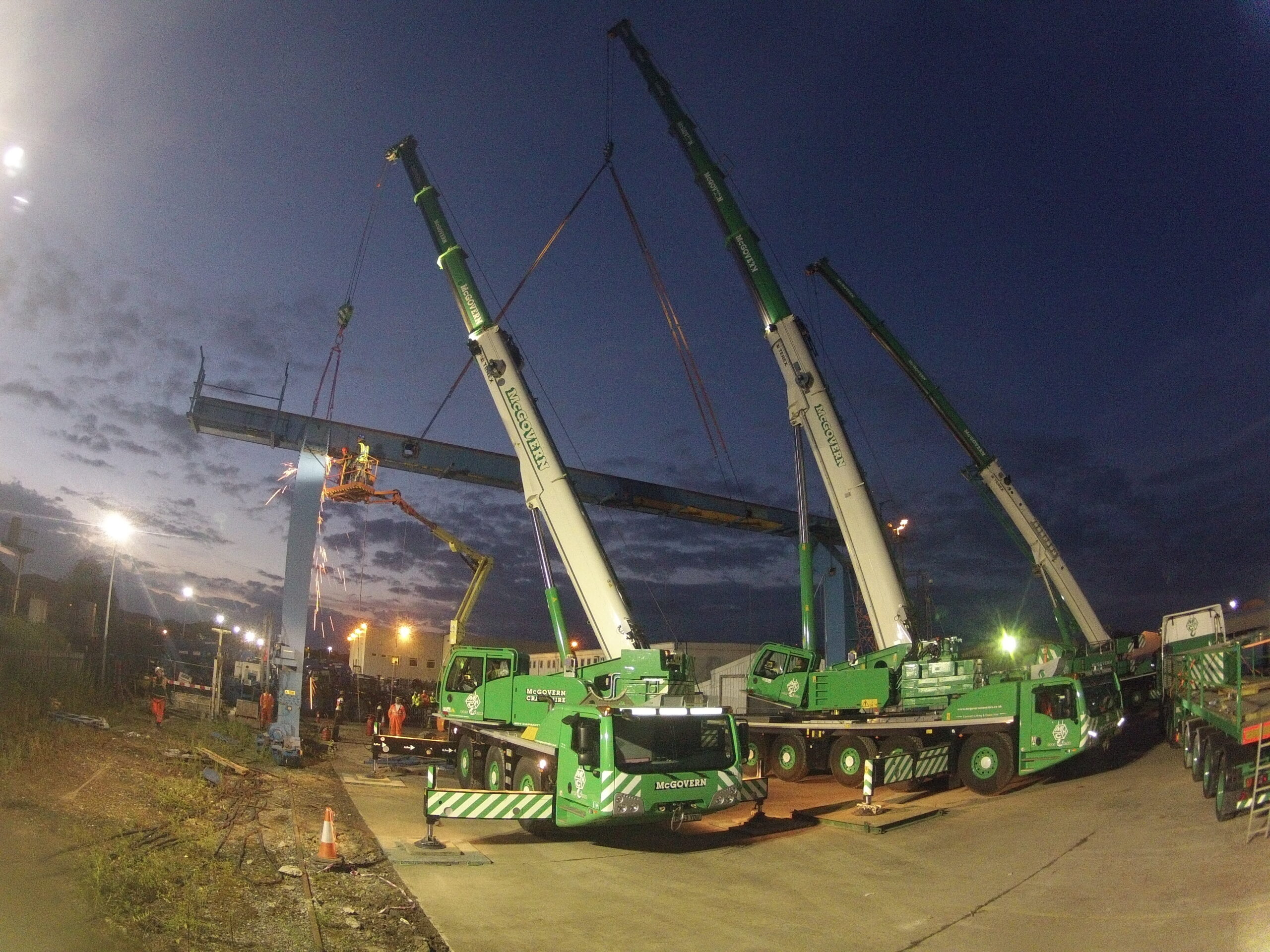 Out with the Old and In With the New
McGovern's Continued to reinvest in modern machinery replacing its machines every 3-4 maintaining an average fleet age of 1.5 years.
Here you can see the Challenger 3180, Explorer 5800 (Big Ned) and AC100-4L dismantling a redundant overhead crane.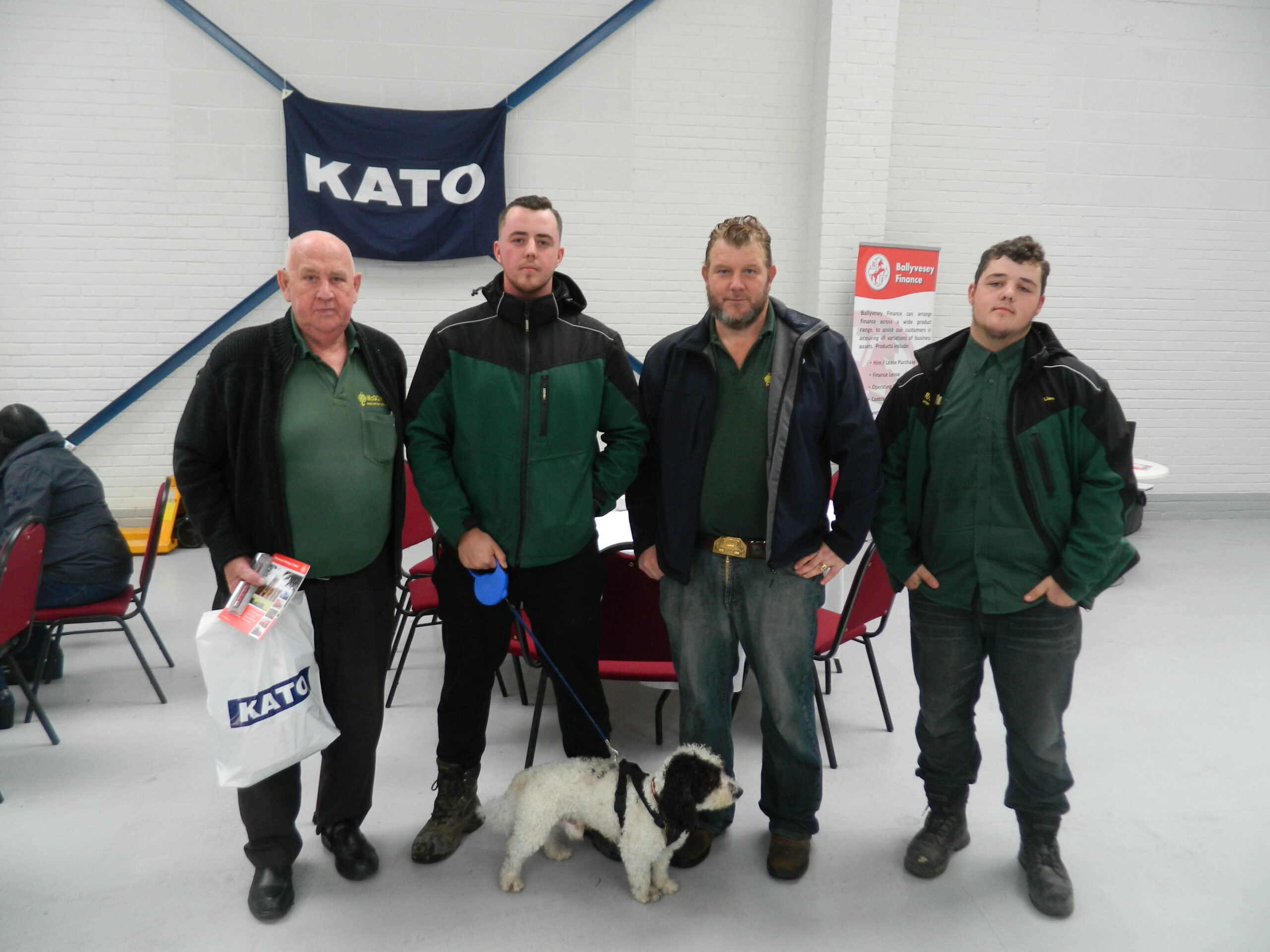 Trusted Lifting Solutions
McGovern's have continued to grow and modernise over the years to a well known and respected company.
Family members Kieran and Liam McGovern have joined the business
and both have Important roles in the day to day activities of the company, "Grandad" Tom is still involved in the running of the
business as well as Eddie who loves nothing more than being onsite working with or operating one of his machines.
McGovern now operate the most modern fleet of machines on the market from 13t-220t including mobile tower cranes.
Contract Lifting and Machine Moving services continue to
grow opening up new lines of work.
Investing in modern equipment and people is the foundation on which McGovern Crane Hire was built, and it continues these values to this day.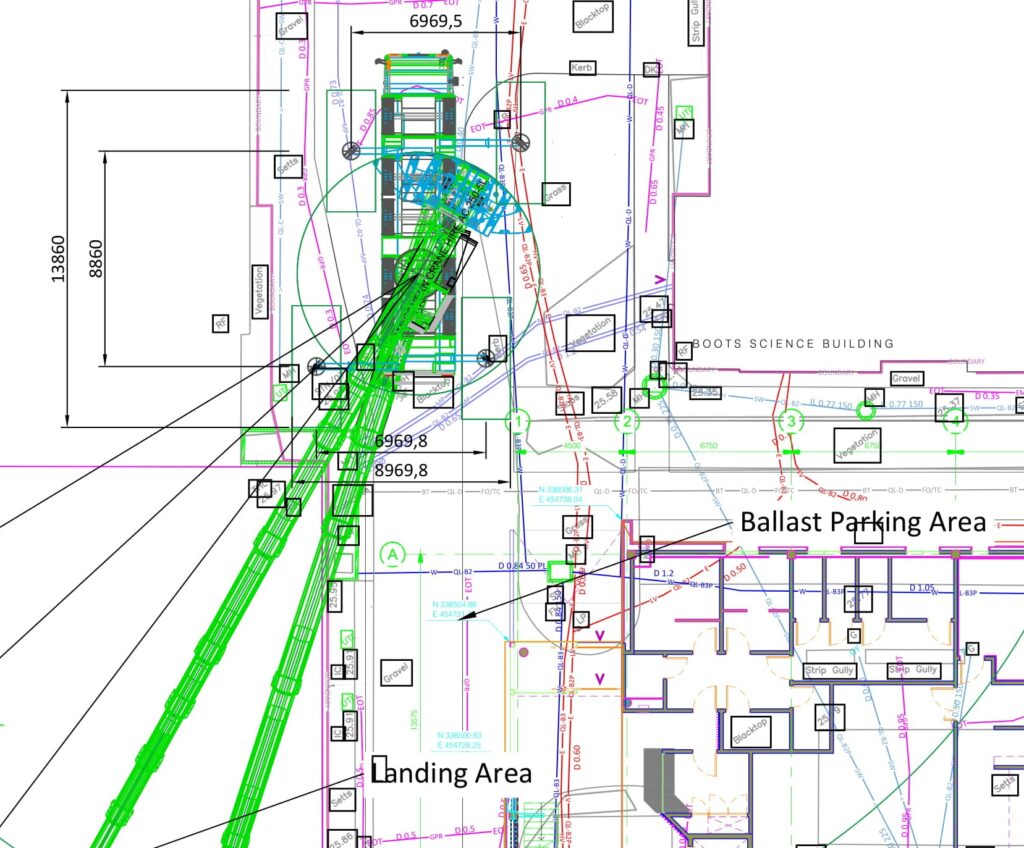 Cad Drawings and
Rigger Loadings
With most customers now concerned with outrigger loadings McGovern crane hire has invested in their own large number of rigger mats and computer software for calculating ground pressures from the crane another great addition to McGovern is our ability to provide computer aided designs of the cranes on jobs they are on to go along with lift plans in 2D and 3D.